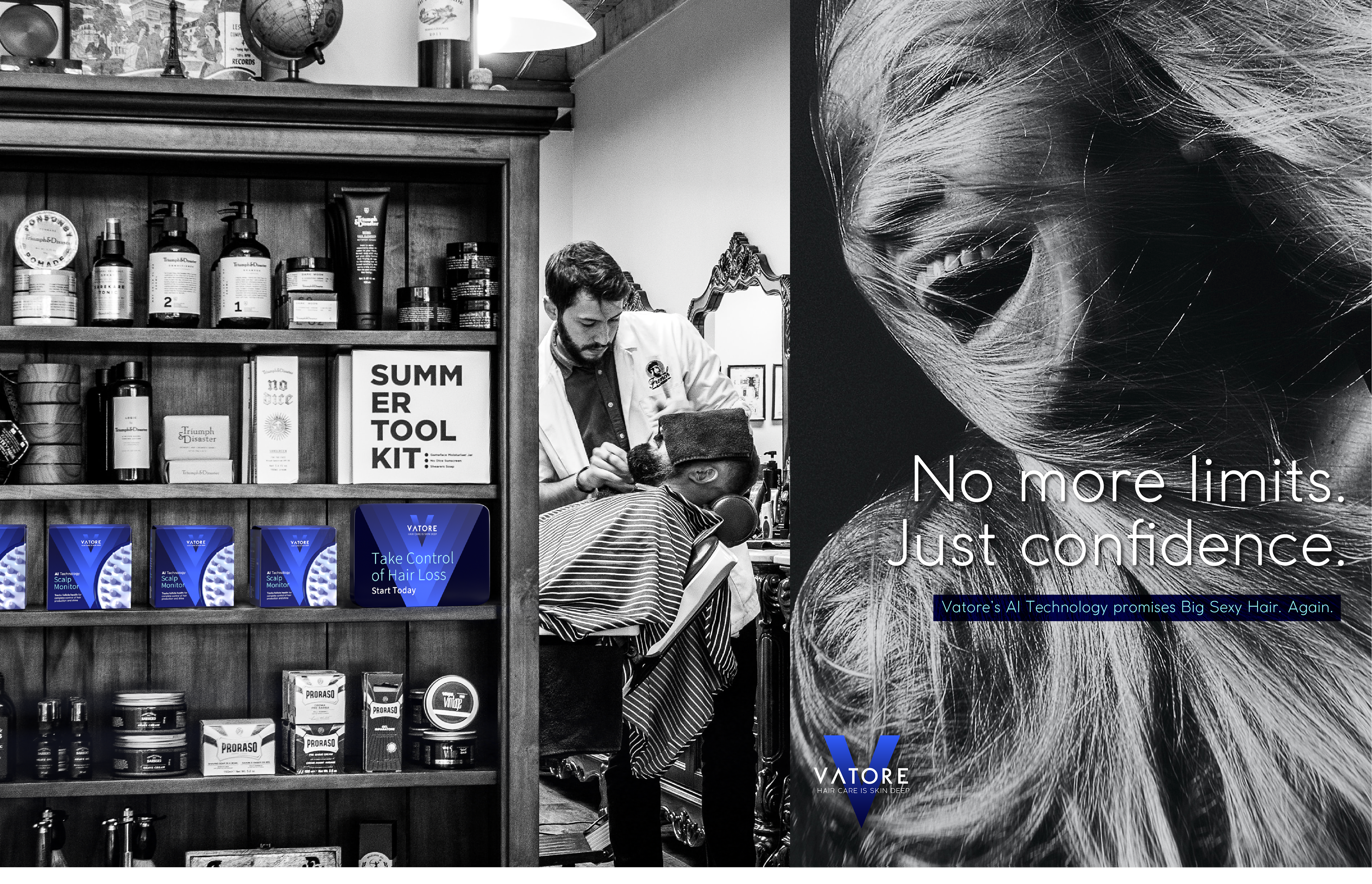 "At Vatore, we believe in empowering the people to take charge and be in control of their own health."
Vatore is a hair care brand that focuses on using Artificial Intelligence to best cater to the individual needs of people that are dealing with hair loss. We go back to tackling the root of the issue and that is follicle health. 
Using AI technology, we can harness what follicles need and generate customized formulas to nourish every unique scalp.
​​​​​​​
Brief 

/ 

The assignment was to create a brand that catered to beauty with focus in using advancing technology in the category.





Target Market 

  /  

Men and women of any age experiencing hair loss





Price Point 

  / 

$75 - $100 





Deliverables 

 /  

Branding, Packaging Design, Product Concept, Mobile App Design